As a guest you will need to be able to review any upcoming, past or pending bookings.
How to view your bookings
In your guest dashboard you will see a range of tabs down the left hand side of your screen, these are the different areas or your account in which you can use and review.

Step 1
To view your bookings you need to select "Bookings"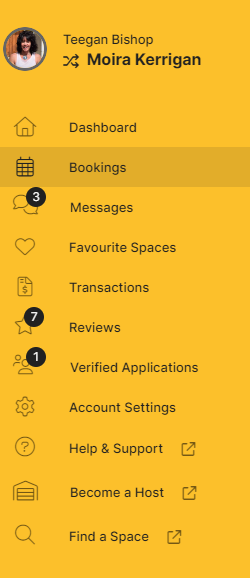 Step 2
You can now adjust your filters accordingly so that you can view your bookings through multiple different types, periods and status.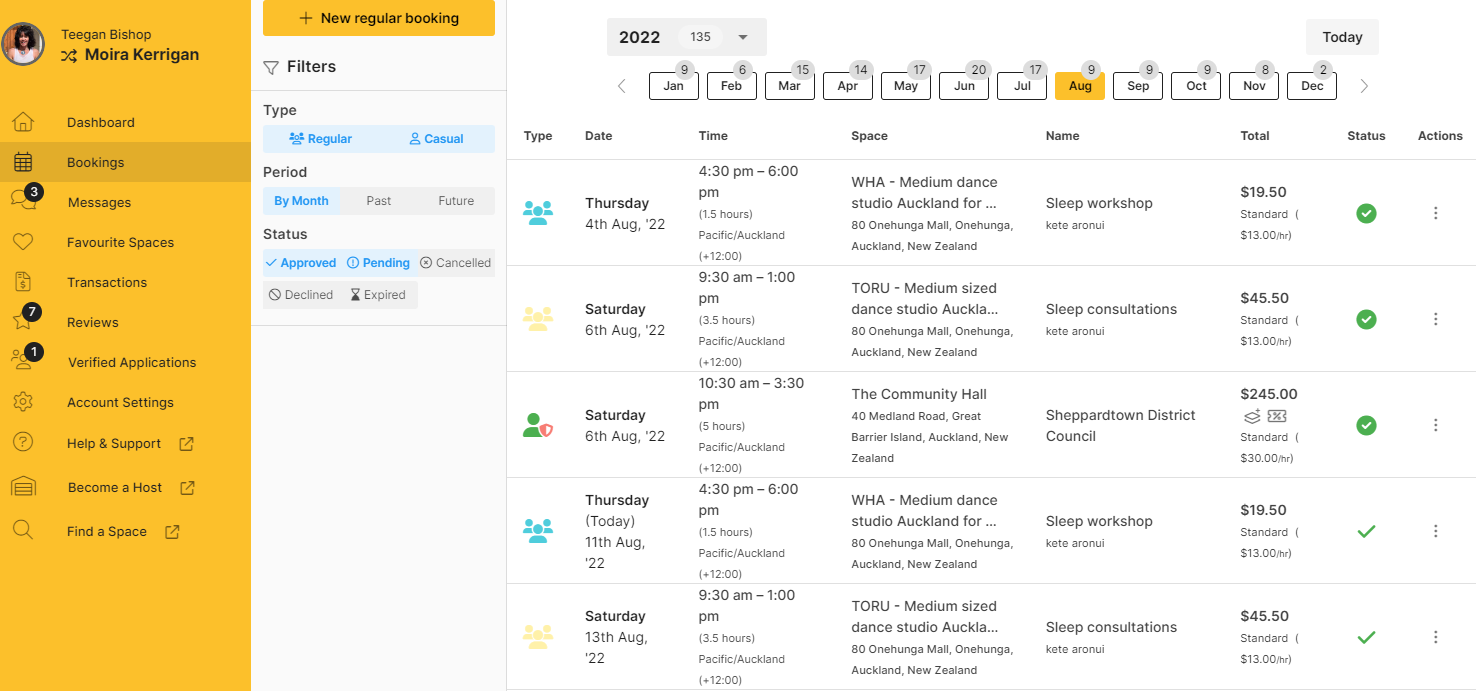 What to do if your booking is still pending or has been declined
If you have noticed your booking is still sitting as pending and you urgently need to know whether if you can get this approved we recommend contacting the host directly through our messaging function
Or alternatively you can call your host directly should you have their contact number.
If your booking has been declined and you are unsure why but would still like to use this space please complete the above steps also or alternatively you can search for an alternative venue through SpacetoCo