Adding rules to your email notifications
This feature is only available to Partner Hosts and Verified Guests.
With over 100 email notifications sent as part of the overall SpacetoCo experience, it can get a little overwhelming trying to keep track of things. We've created a powerful way of managing which emails you receive, and where they get sent.
How to turn on custom rules
Under 'Account Settings -> Notifications' you'll find all of the email notifications we send you, grouped into various categories. Here, you can disable/enable individual or categories of email notifications. Clicking on the cog icon (⚙️) allows you to: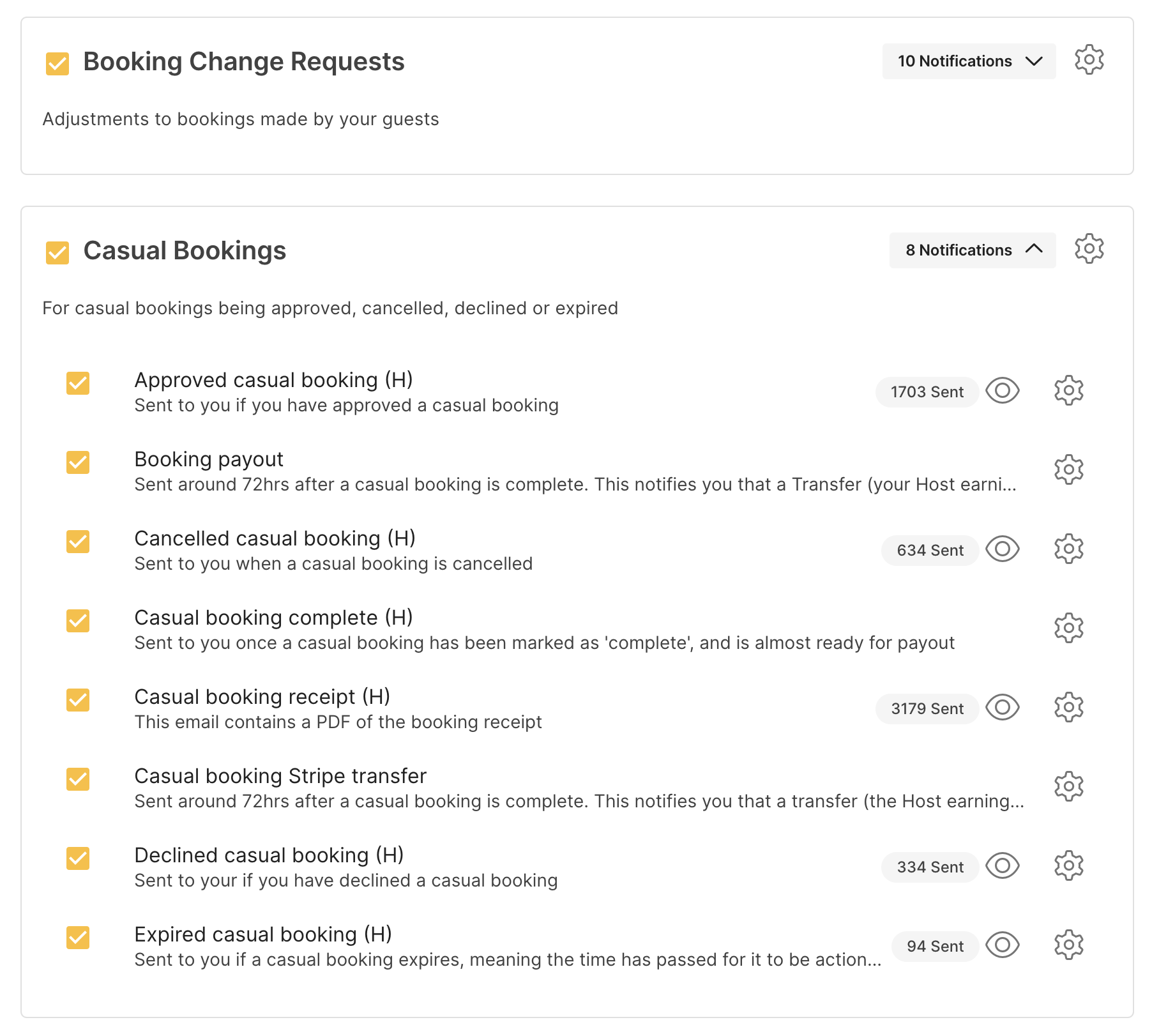 View the most recent notification, along with the total QTY sent
Globally or individually manage where that email/category is sent to, including:

Any email address
The option to remove the primary email address from receiving notifications
How could this be used?
Here are some examples of how our customers are using this powerful feature:
Finance Officers: Added to the 'Important Transactions' category
Individual Booking Officer team members: Added to any 'Failed SpaceProtect' emails for immediate action
Park Rangers: Added to the 'Weekly upcoming bookings' summary email
Community Group Registrar: Added to the 'Important Regular Booking Transactions' category
✋ Footnote for Local Government
Emails serve as a copy of booking history that are typically tracked in your Council ECM for records management. We recommend ensuring that at least one email account receives copies of SpacetoCo email notifications. Another approach to handling SpacetoCo notifications is to establish auto-archiving rules in Outlook.
For more information, refer to this article.