As a Host, how do I view all of my Guests bookings in one location?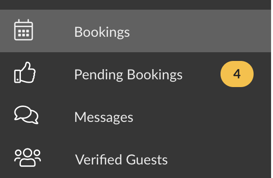 To view all of the bookings created in your Spaces, simply head to app.spacetoco.com/dashboard/host/bookings or visit 'Bookings' in the menu.
View and Filter (Table, Calendar & Graph Mode)
Using the filters and views below, you can find which booking you need fast:
Type
Casual (for Guests who book and pay upfront)
Regular (visible Verified Hosts only)
Manual (created through app.spacetoco.com/dashboard/host/bookings/manual)
Status
Approved
Canceled
Declined (includes any expired bookings)
SpaceProtect
Protected (Casual bookings that have had SpaceProtect applied)
Unprotected
Bookings with

Notes
Tags
Discounts

Min Cost - Max Cost

Minimum or maximum booking value

Super search

Guests
Verified Guests
Manual Bookings
Item/Charges
Discount Codes
Tags

Spaces
A list of all your spaces
The Date Picker

The date picker combines an easy way to navigate to the month you need while providing a summary value of how many bookings are in each month (according to the filters you've applied).
The Booking Table
If there are more than 30 bookings in a month, we group them for you automatically so help with loading speeds in your browser, and allow you to quickly find the date you need. We also summarise the QTY of bookings for each day.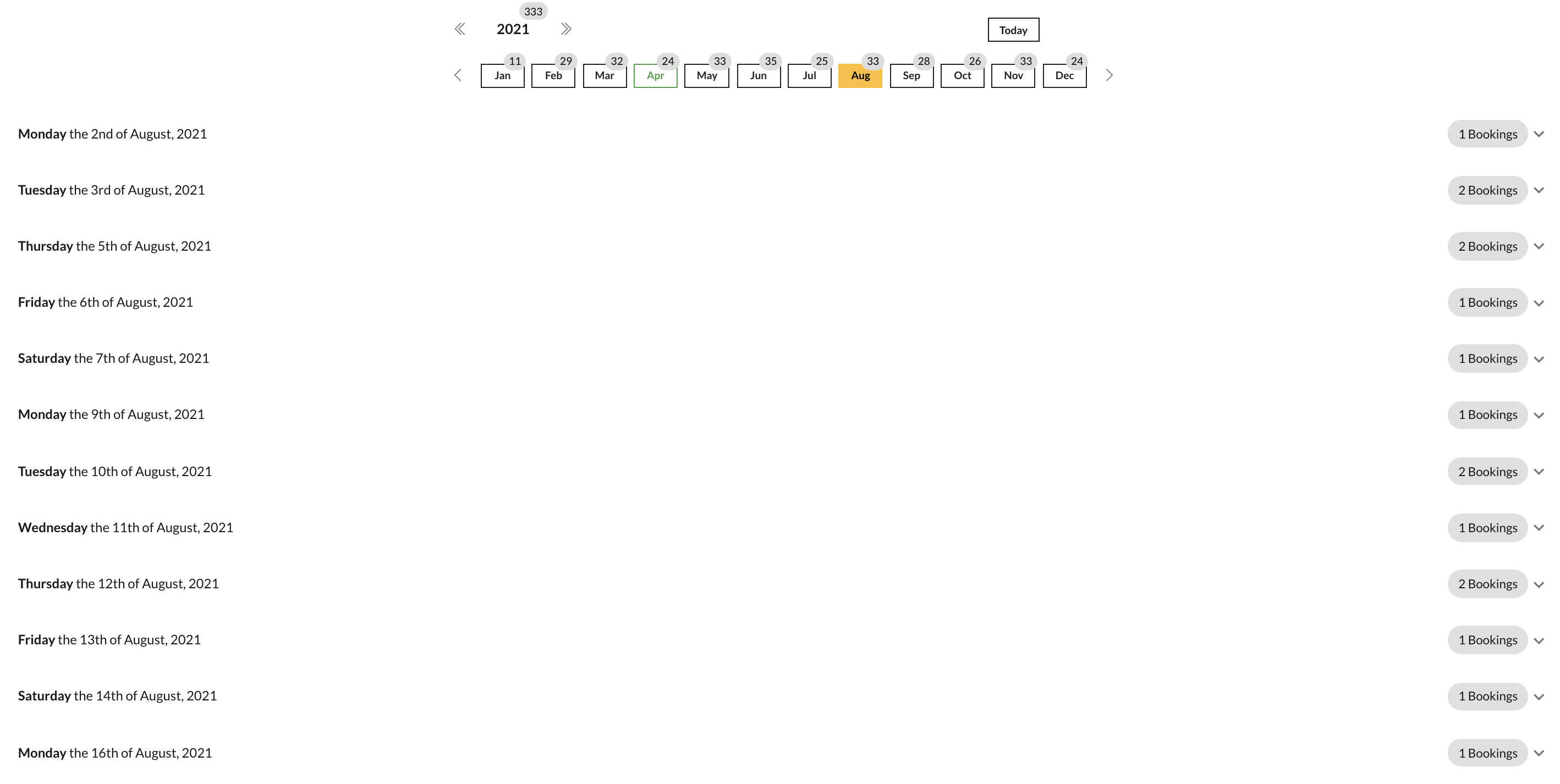 If it's under 30 bookings, then we just show them in a simple table mode.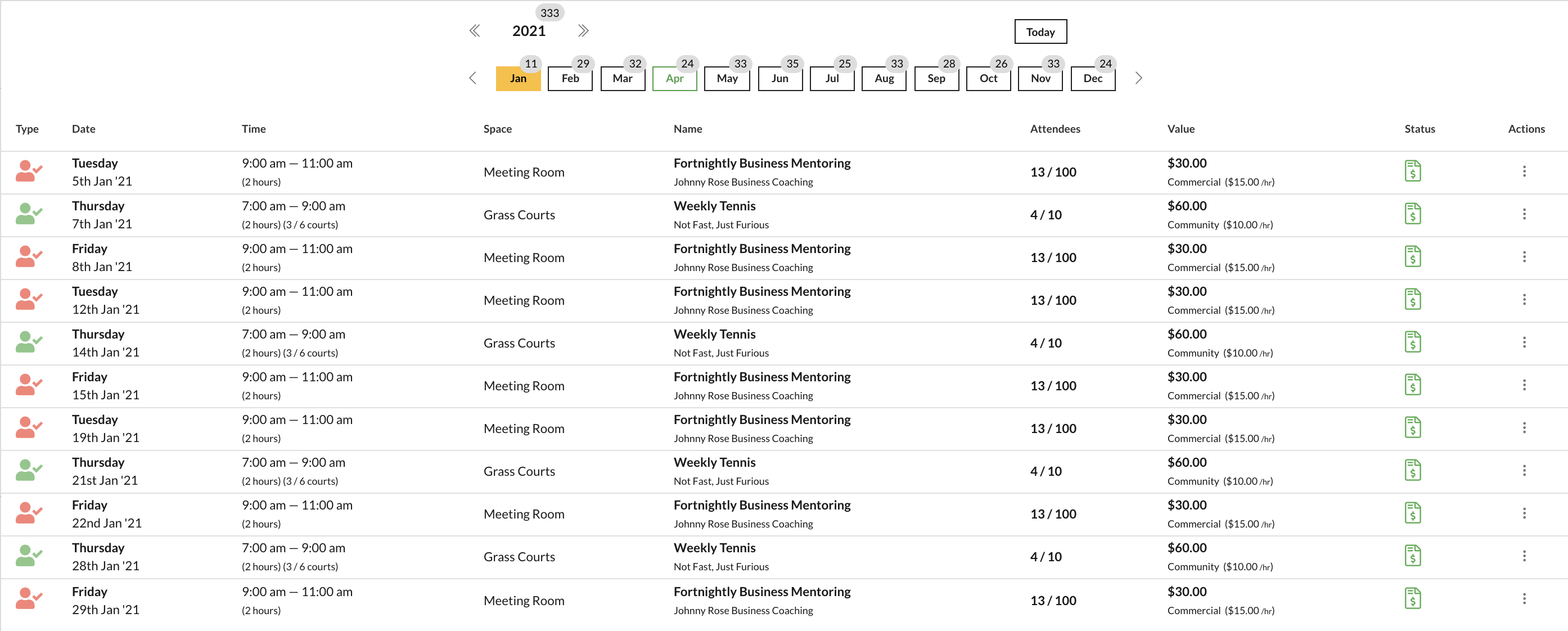 Viewing a Booking
To view any booking, simply click anywhere on the booking to reveal the booking editor.