Managing Bookings as a Host
Saved Booking Filters
Managing booking filters as an individual & team member
For Hosts who manage a variety of spaces, the ability to 'save' your filters gives you fast access to the views you need each day. We've made it really simple.
You can either:
Save a filtered view which is just visible to you
Save a filtered view which is visible to other team members
To save a new view, simply drop down the 'Saved filters' option when viewing your bookings, and click 'Save current filters'.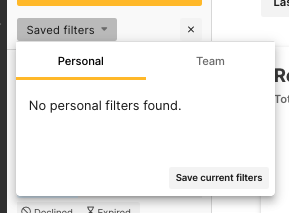 You can then choose a name for your filter, and if you want to save it to personal or team: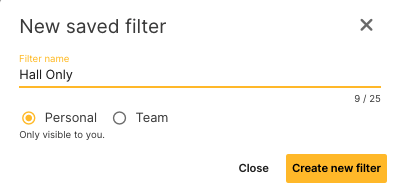 The filter will then appear under the 'Saved filters' dropdown.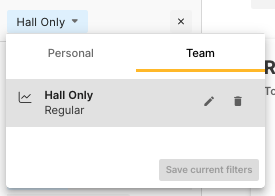 Warning: If deleting or editing a Team Saved Filter, any changes made will apply to all team members.