This help article is for community groups and organisers who need to verify with a venue on SpacetoCo to set up regular monthly payments.
SpacetoCo offers two methods of payment for your regular bookings - direct debit or having a debit or credit card charged.
SpacetoCo recommends that using direct debit to pay for your regular bookings is the best method. This is because:
Organisations who are accepting or managing payments should have a dedicated bank account. This is so that the liability and risk of managing the organisations finances is with the organisation and not an individual.
Direct debit is easier to manage ongoing as you do not have to update card details if it gets lost or stolen.
However, if an organisation has no bank account and no-one is willing to use their debit or credit card for bookings, then a pre-paid cash card can also be used.
What is a pre-paid cash card?
It is a card that looks like a debit card but instead of being linked to a bank account, it can just be topped up with cash. Examples of pre-paid cards include Prezzy Visa Cards and Currency Cards for travel.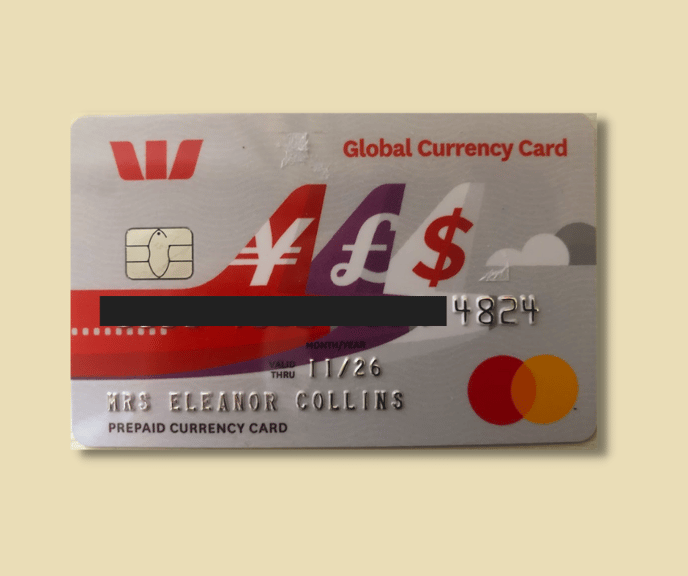 Pre-paid cash cards allow you to pay in shops and online. They can be topped up online and in some cases in person. They are a good option for informal community groups who do not have a bank account as the organiser can collect cash from their community and use this to top up the card so that the group can pay for things they need.
How to get a prepaid cash card
In New Zealand
We recommend the
WestPac Prepaid Currency Card
. Although this is provided by a bank, it is not a bank account. Its primary purpose is for use abroad, however it can also be topped up and used with local currency. This card has no fees to top up and use in New Zealand. It's basically a way you can securely keep your cash balance on a card and have the ability to make online and EFTpos payments.
You can register for a card online and have it delivered to your home
here.
The initial top up required is $10. It takes about 5 days to be delivered.
In Australia
Paying your monthly bill using a prepaid card
SpacetoCo automatically charges your card when your monthly invoice is finalised on the 7th of the month.
Please make sure funds are topped up on the card before the 10th
so that this payment does not fail. More info on how your monthly payments work is
here.
How to use your cash card to set up your regular hirer account with SpacetoCo.
Open up the link that was sent to you in your email invitation to register from your venue. If you have already started an application form you can log in

here

, go to

My Account

and find your draft application in the menu item

Verified Applications.

Click on the name of your venue to be taken to the application form.

Complete the form

Select the Use Credit or Debit Card instead link underneath the black button to add bank account details.

Enter the cash card 16 digit number, expiry and CVC code.
Click Add Card
Submit the application (you'll know it's worked because the rocket icon will launch!)
Watch these steps as a video here
⚠️ REMEMBER - your payment for your previous months bookings will be charged to your card on the 10th of the month. Please ensure there are available funds topped up on the card. You will be sent a bookings summary total on the 1st of the month and have until the 7th to query it.
More info on how your monthly payments work is here.