Ready to take your reporting to the next level? Here is how you can optimise reporting mode!
Report Mode (Bookings)
As a space manager, we give you access to billions of permutations for booking reports, based on a number of filters and time ranges. On-demand booking reports can be accessed via the Reports view in your bookings dashboard. Here is where you can begin creating and editing your new reports. The options you have for filtering include things like Type, Status, SpaceProtect, Spaces & Date Range.

Report configuration & preview
Here is where you can include and remove columns, as well as select your formatting options.

As you configure, you can preview what the report will look like. This way you can ensure you preview the data you need before generating the report.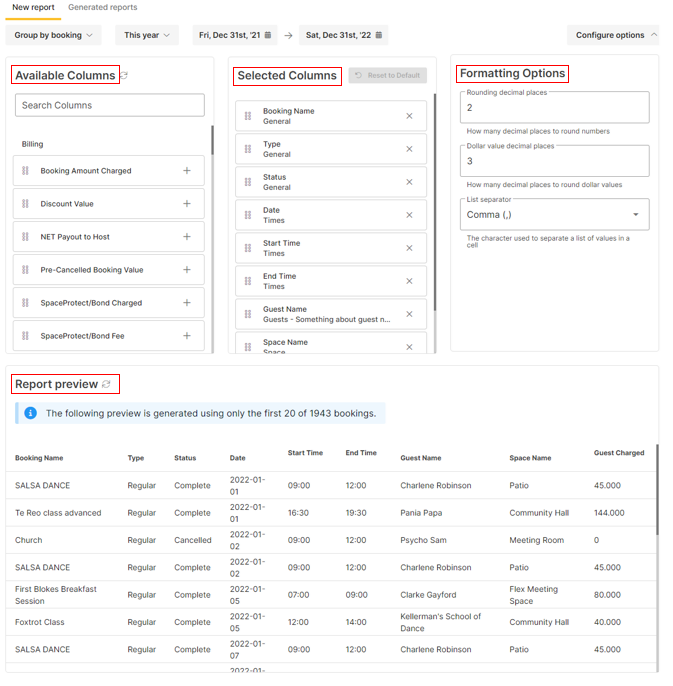 Generate your report!
Once you are happy with the data you've selected you can now go ahead and select 'Create Report' and download your required data.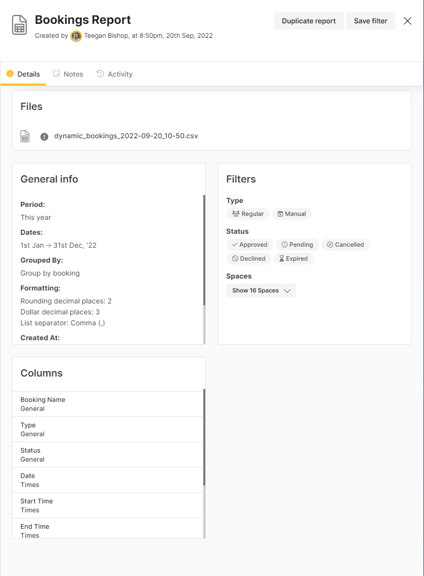 To see this feature in action, check out the video below:
Space, Guest & Verified Application Reports
To access these reports, just visit https://app.spacetoco.com/dashboard/host/reports and choose which report you'd like to generate.
If you need a little extra help with reporting don't forget you can reach out to our team and we would be more than happy to guide you through! 😁