Ready to take your reporting to the next level? Here is how you can optimise reporting mode!
Within your bookings tab, in the filtering section, you will now see an option called 'Report'. Here is where you can begin creating and editing your new reports.
Select the options you then wish to report on
Type of booking
Status of booking
SpaceProtect
Bookings with
Spaces
Group by
Date Range

Now you have your data you can now configure your report
Here is where you can include and remove columns, as well as select your formatting options.




The best part is you can preview your report as you configure it. This way you can ensure you are pulling the data you need before you generate the report.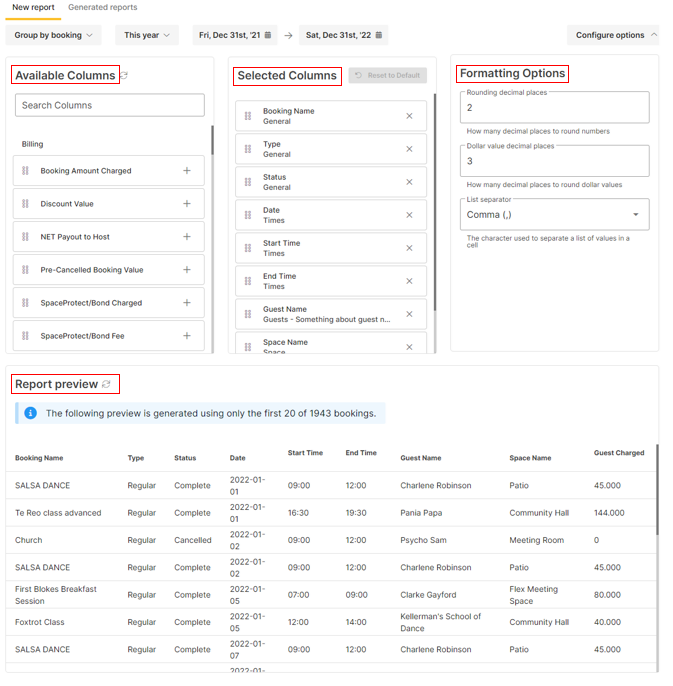 Generate your report!
Now that you are happy with the data you've selected you can now go ahead and select "Create Report" and download your required data.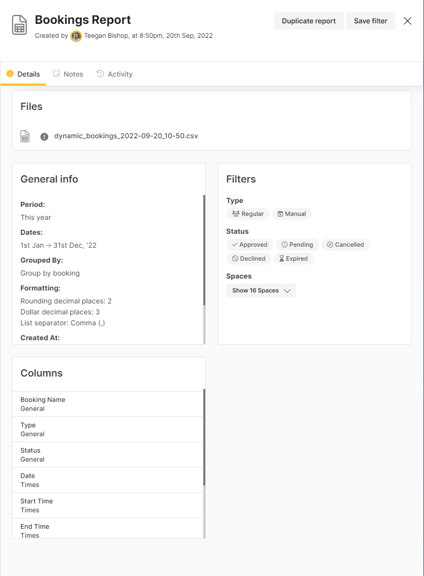 To see this feature in action, check out the video below:
If you need a little extra help with reporting don't forget you can reach out to our team and we would be more than happy to guide you through! 😁