How to add notes to a Guest profile
Keep track of your Guests no matter how many bookings they have.
Adding a note to a Guest Profile
Simply locate the Guest Profile and you'll see the notes tab at the top: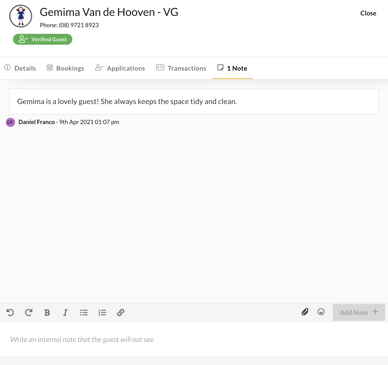 You can then add notes, files, images, and even emojis (😆 ) to that Guest profile. Notes are visible by anyone with access to your Host account, and cannot be edited or removed.
Important: Notes are NOT visible to the Guest and are for internal purposes only.