Hosts can write out useful details related to the access of their space, including parking and transport information
✵ This article is aimed at SpacetoCo Hosts. It assumes that you (as the Host) has followed the steps here and listed at least one space.
Each Space can have its own unique set of 'Access Instructions', and 'Park and Public Transport Information'.
Access Instructions
These are included in the Booking Notification emails to the Guest, only once a booking is approved. These are for detailed, specific instructions on how to access a Space.
Parking and Public Transport Information
Similar to the Space Description, this information is visible on the space page and crawled by public search engines. It includes Rich Text editing with Bold, Italics, and Dot/Number points and can be updated at any time.
Please follow these instructions to add or edit these fields:
Step 1:
Navigate to your SpacetoCo Dashboard and click on Spaces > Edit Space. You can also click here: https://app.spacetoco.com/dashboard/host/spaces
Step 2:
Click on Nitty Gritty: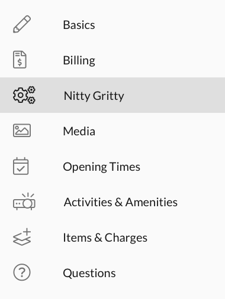 Step 3:
Complete the sections about Access as well as Parking & Public Transport Information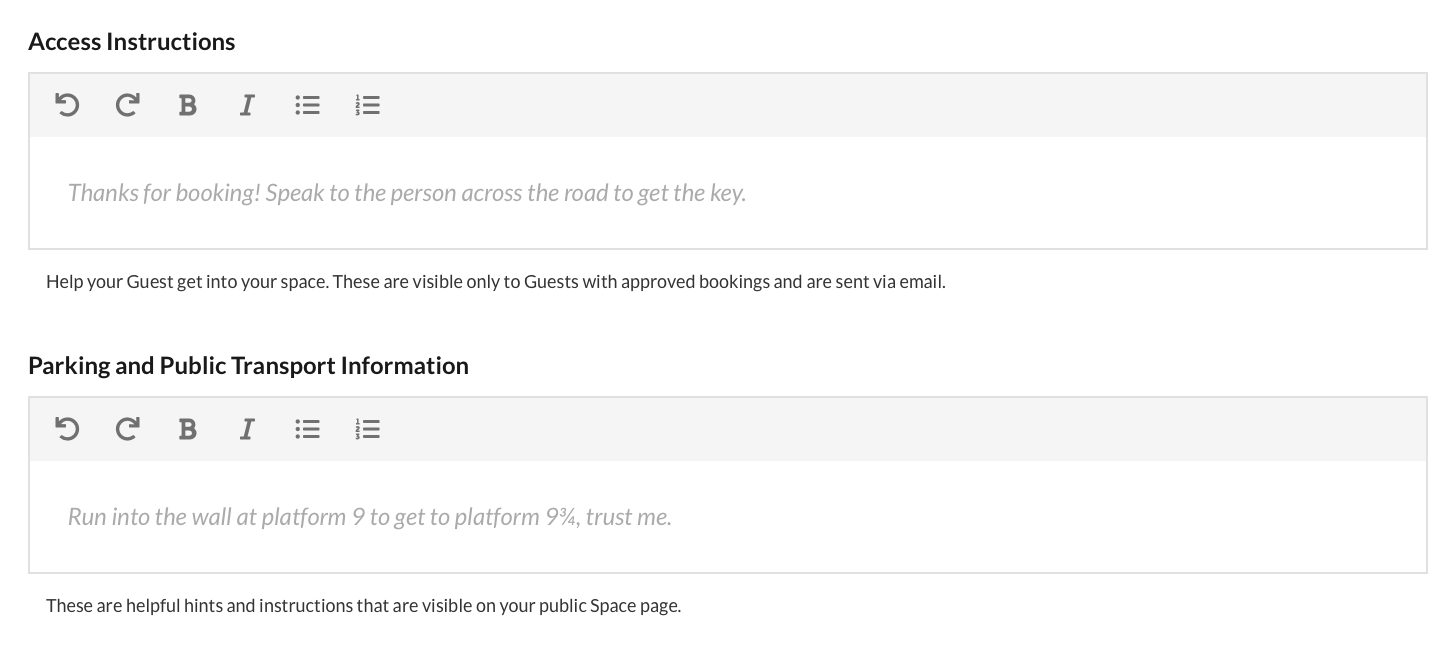 Step 4:
When you're done with your edits, be sure to click the yellow 'Update Space' button. That's it!