As a host or admin, it's essential to stay informed about user activity and changes to bookings. In this article, we will guide you through the steps to check user activity on the SpacetoCo platform.
Step 1: Select the Booking
To review user activity, log in to your SpacetoCo account and navigate to the "Bookings" section. Locate the specific booking for which you want to view the activity.
Step 2: Access the Activity Tab
After selecting the booking, click on the "Activity" tab. You can find this tab at the top of the page, as indicated in the screenshot below: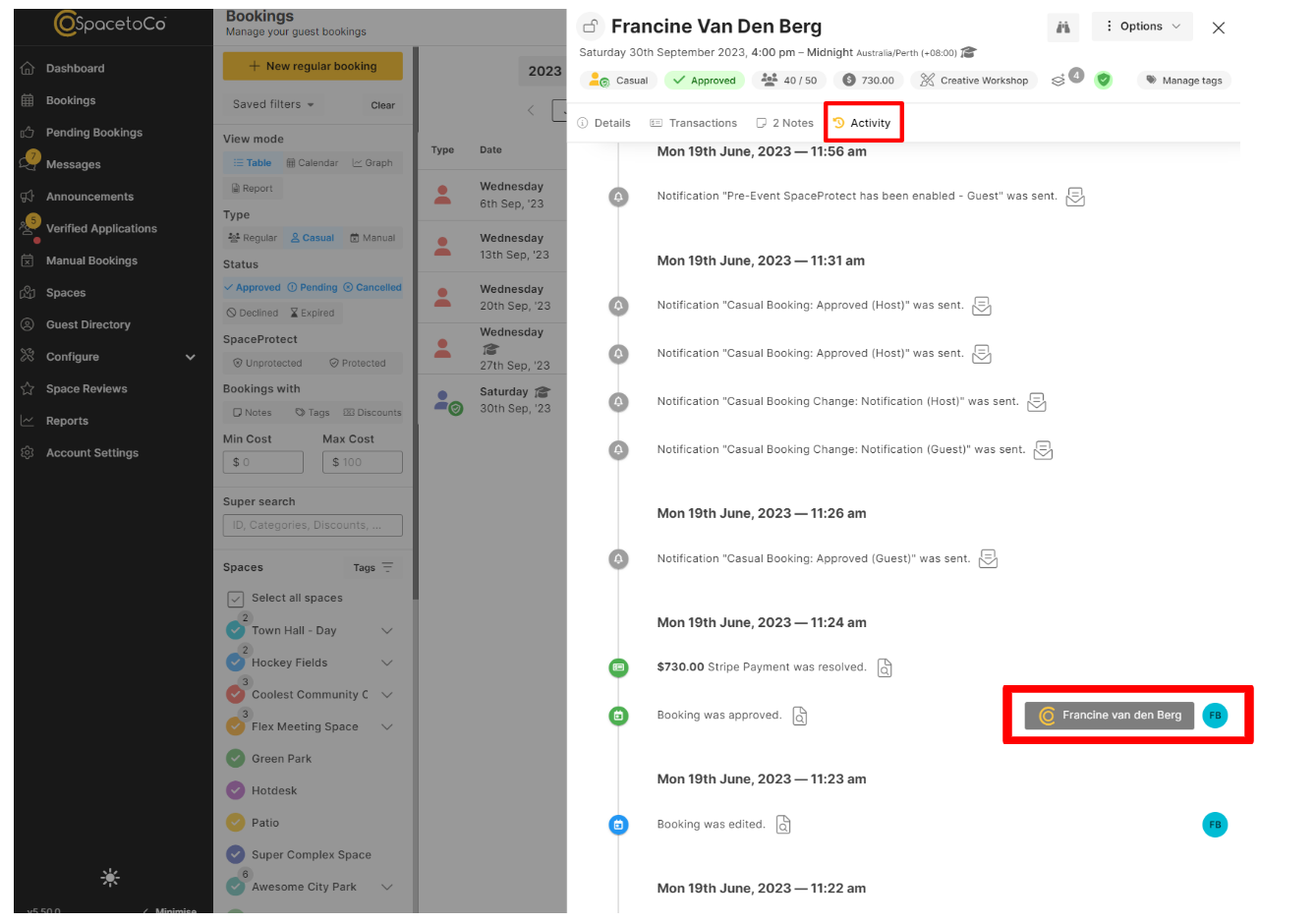 Step 3: Review User Activity
In the "Activity" tab, you will find valuable information about the booking's user activity. This information includes the following:
Metadata: The metadata provides essential details about the booking, such as the booking creation date and booking modifications associated with the booking.

Change Activity: The change activity log displays a chronological list of all changes made to the booking. Each entry is accompanied by the username, timestamp, and date of the modification. This log allows you to track any modifications made by users or administrators, ensuring transparency and accountability.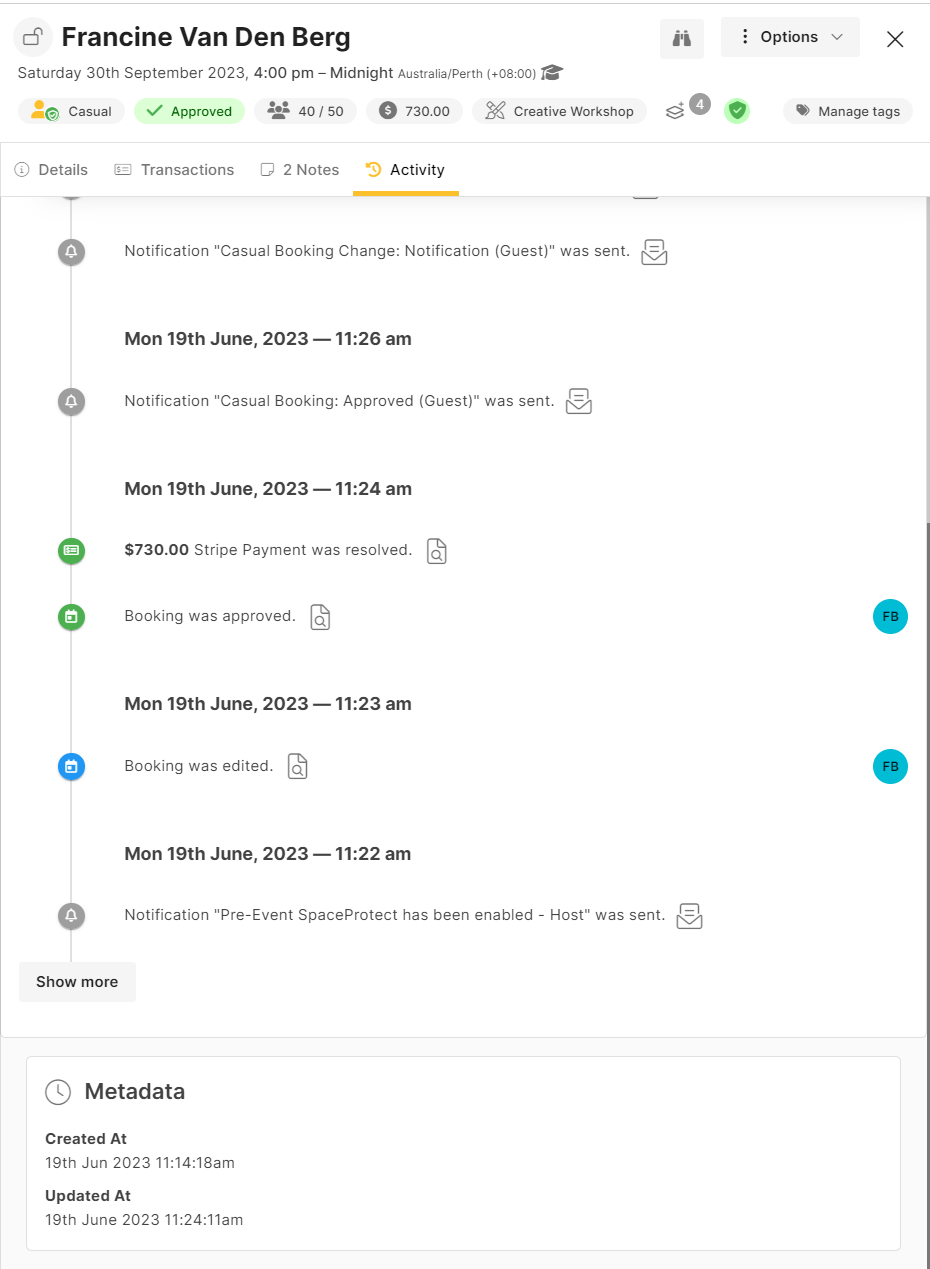 Step 4: Request Detailed Changes
If you need to know the specific details of the changes made to the booking, the Activity tab will not display the granular level of information. In such cases, you can reach out to the SpacetoCo support team for assistance.
Please contact us via email at Support@spacetoco.com, and we will be happy to extract the required information from our background for you.