How do I update or change my email?
Need to update your email contact details? Well you have come to the right place!
To update your email, head to https://app.spacetoco.com/dashboard/account and click on "Account Settings" and "Change Email/Password" in the dashboard on the left hand side (as pictured below).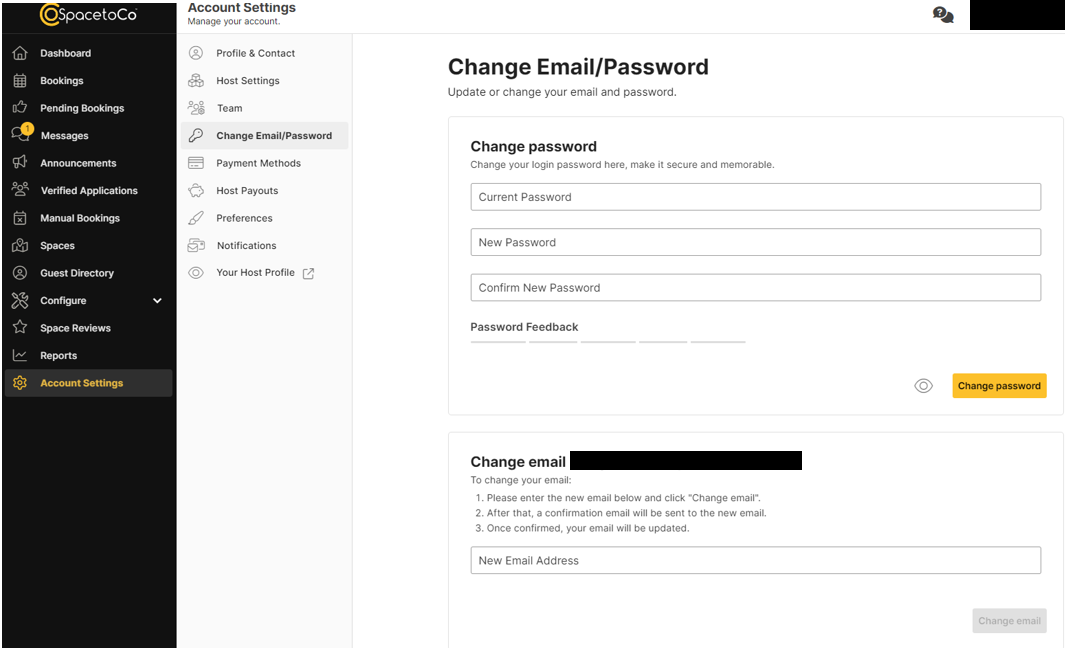 Once your email has been changed, you'll receive an email to your new email address that requires verifying. Once you have clicked on the yellow 'Verify my email' button your new email address will be your account email moving forward.