I forgot my password! What to do if you can't remember your login details...
If you are logged in, and simply want to update your password, just head here: https://app.spacetoco.com/dashboard/account?tab=password
If you've forgotten your password and can't log in 😖, please follow the steps below.
Step 1:
Breathe - you've got this 😎
Step 2:
Head to https://app.spacetoco.com/login
Click the Forgotten Password link (as shown below)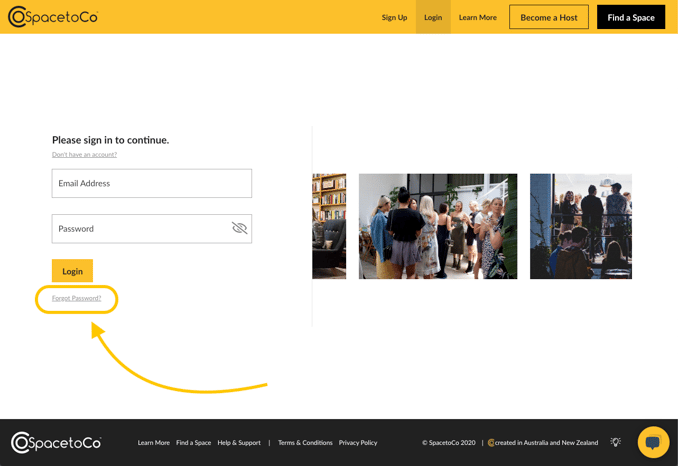 Step 3:
Type your email (the one you used to sign up to SpacetoCo)
Click the yellow 'Send Reset' button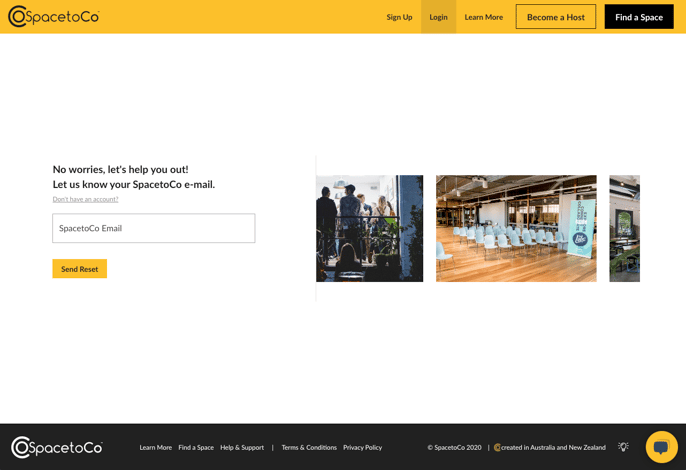 If you've also forgotten your email address, head to your email client (Outlook, Gmail, Apple Mail etc...) and search all mail for SpacetoCo. The email you used should come up. If you still have no luck, then contact us.
Step 4:
Click the verification link from the email you receive. Be sure to check your junk mail.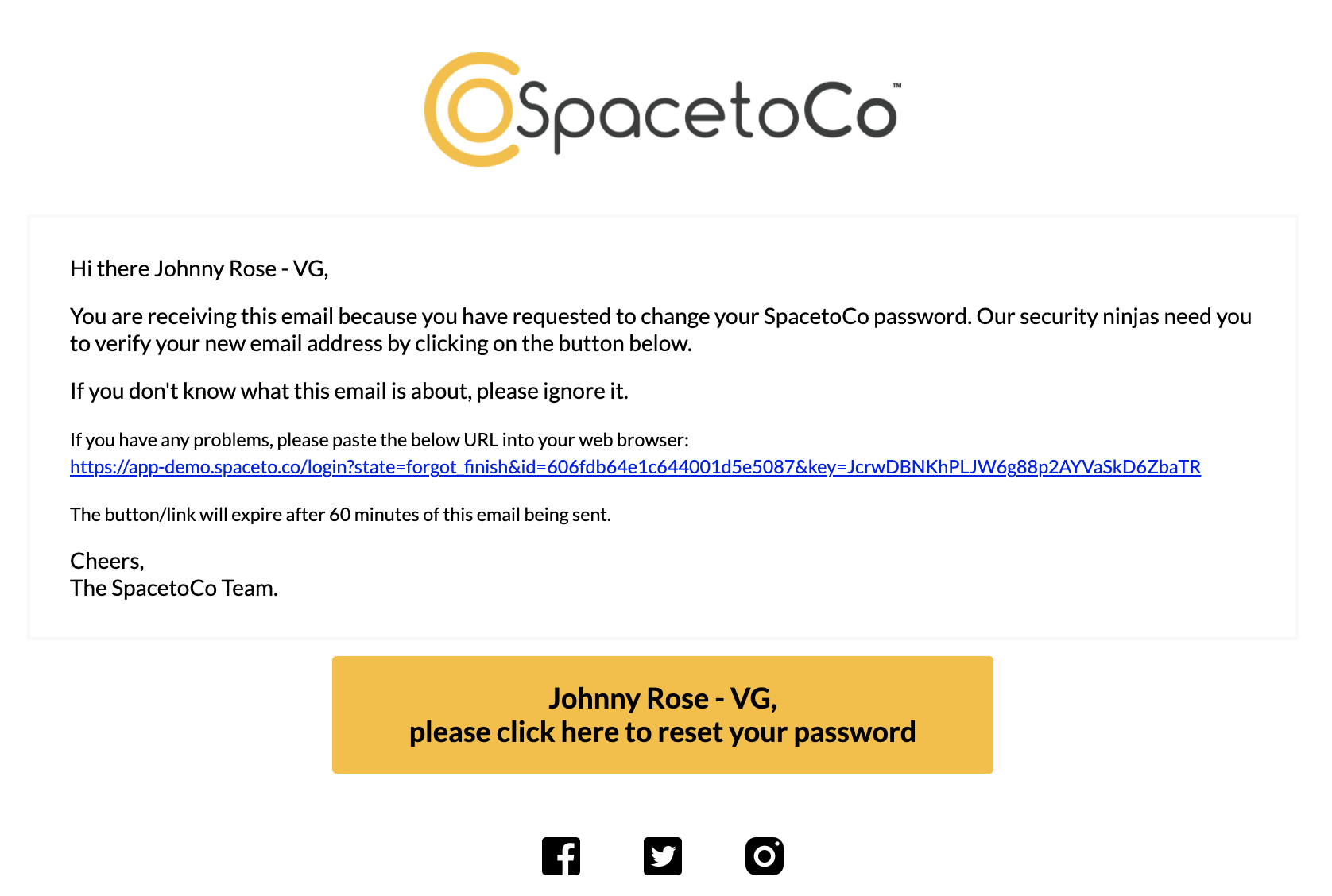 Step 5:
Enjoy using SpacetoCo!