Hosts have access to anytime-reports that provide them with a downloadable spreadsheet of their past and/or future bookings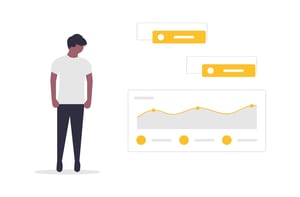 We expect that from time-to-time you will want to access booking data for your space. The good news is that we make it easy to grab the report you need 24/7. You get access to the following data:
Bookings Download (CSV)

Booking ID
Booking Name
Type (Casual, Regular or Manual) & Status
Guest Name
Booking Created & Updated timestamps
Attendees
Space Title
Day (Monday, Tuesday, etc)
Start/End Date & Time
Duration in hours
Price & Sales Tax
SpaceProtect Charged amount
Host Earnings & Host Fee
SpaceProtect Fee
Currency
Pre-Discount Amount
Discount Amount and Code used
Raw Item/Charge cost
# of Items/Charges
Guest Phone Number
Space Accounting Reference
Booking Reason and Cancellation Reason
Booking Monthly Summary (CSV)
All of the columns show each value below on a per month basis:
Total Casual Cost p/month
Total Verified Cost
Total Host Earnings
Total SpaceProtect Charges
Total SpaceProtect Fee
Total Item/Charge cost
Total # of Items/Charges
Total Casual Booking Count
Total Verified Booking Count
Total Manual Booking Count
Total Booking Count
Total New Guests
To access this data, please read the steps below:
Step 1:
Simply navigate to your SpacetoCo Dashboard and Click on Reports. You can also go direct by clicking here: https://app.spacetoco.com/dashboard/host/reports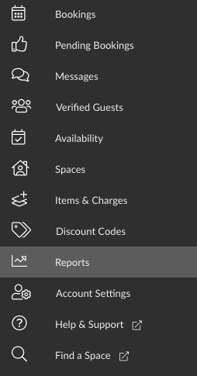 Step 2:
There are several options available to you to grab the report you need. The example in the screenshot below shows how you might grab the data for all the canceled casual bookings in the financial year.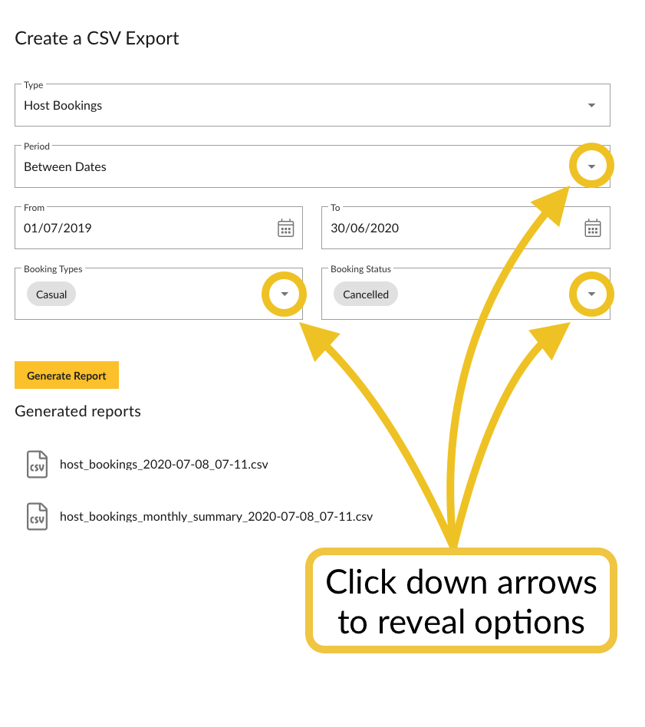 Step 3:
Once you have set the parameters for your report, click the yellow Generate Report button.

Step 4:
Under Generated Reports, click the CSV file that shows the file with today's date. You can also return at a later date to grab a previously generated report.
TIP: When downloading your CSV report for the first time, you may encounter a 'blocked pop-up' message or similar from your browser. To get around this, simply allow pop-ups from spacetoco.com and nominate where you would like the files to be stored on your computer. We recommend selecting your Downloads folder.